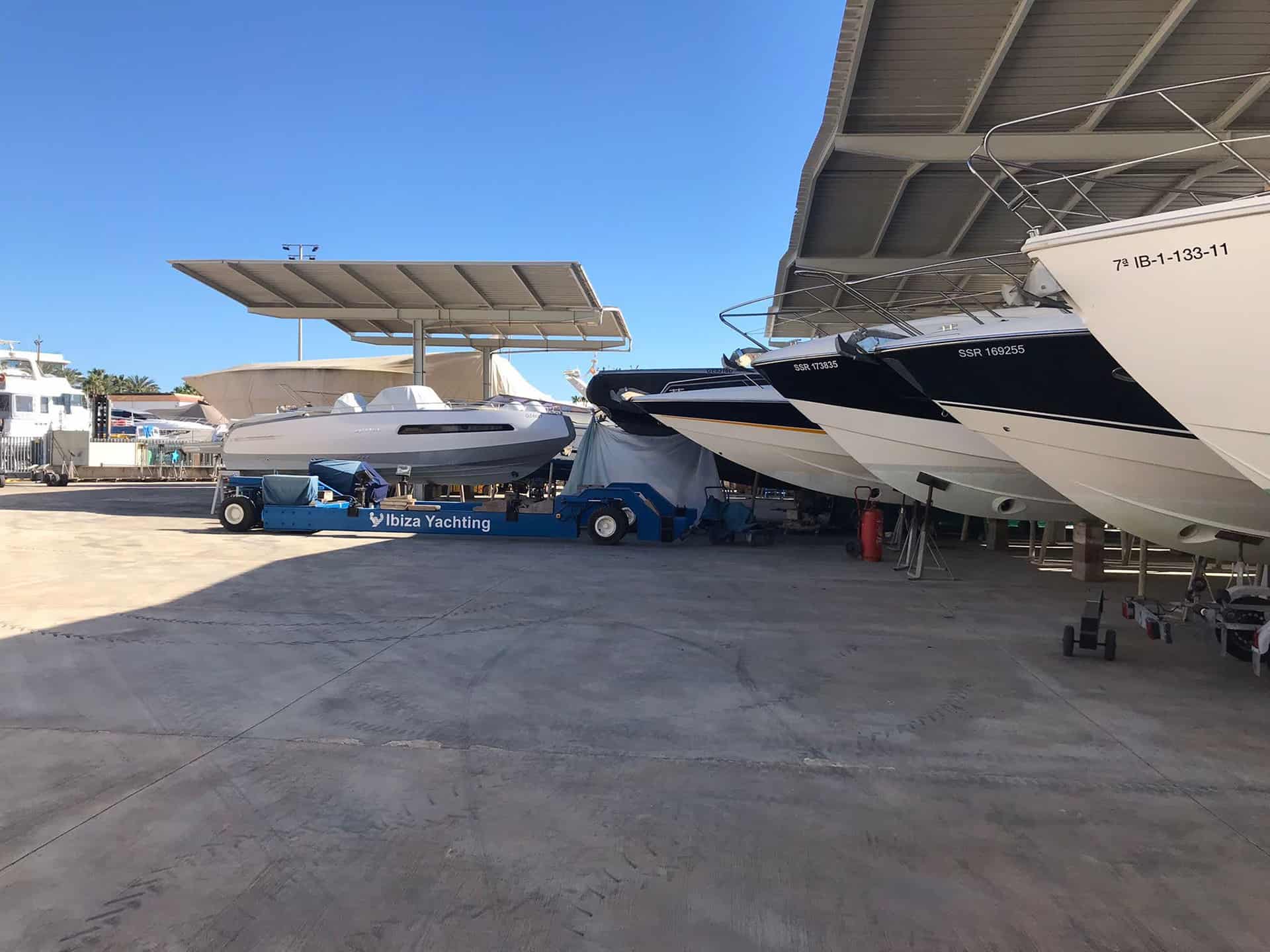 STORAGE FOR BOATS IN IBIZA
If you are considering taking your boat out of the water for the winter or you need a place to store it for some time, we have various options to help you.
Ibiza Yachting has a completely enclosed warehouse for boats from 25 to 40 feet and jet tenders located on the main road to San Antonio. The warehouse is equipped with alarm system and the access is for authorized staff only.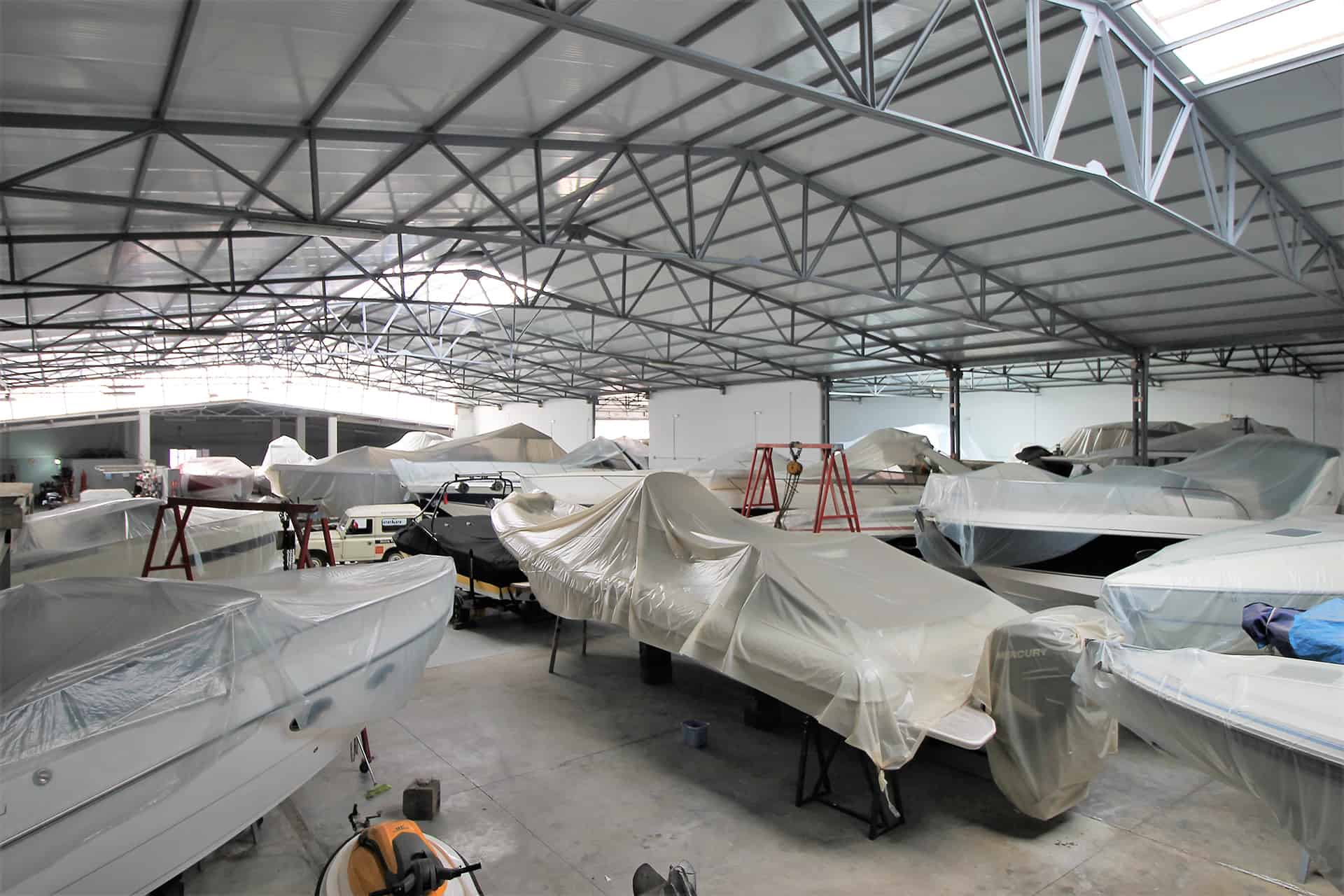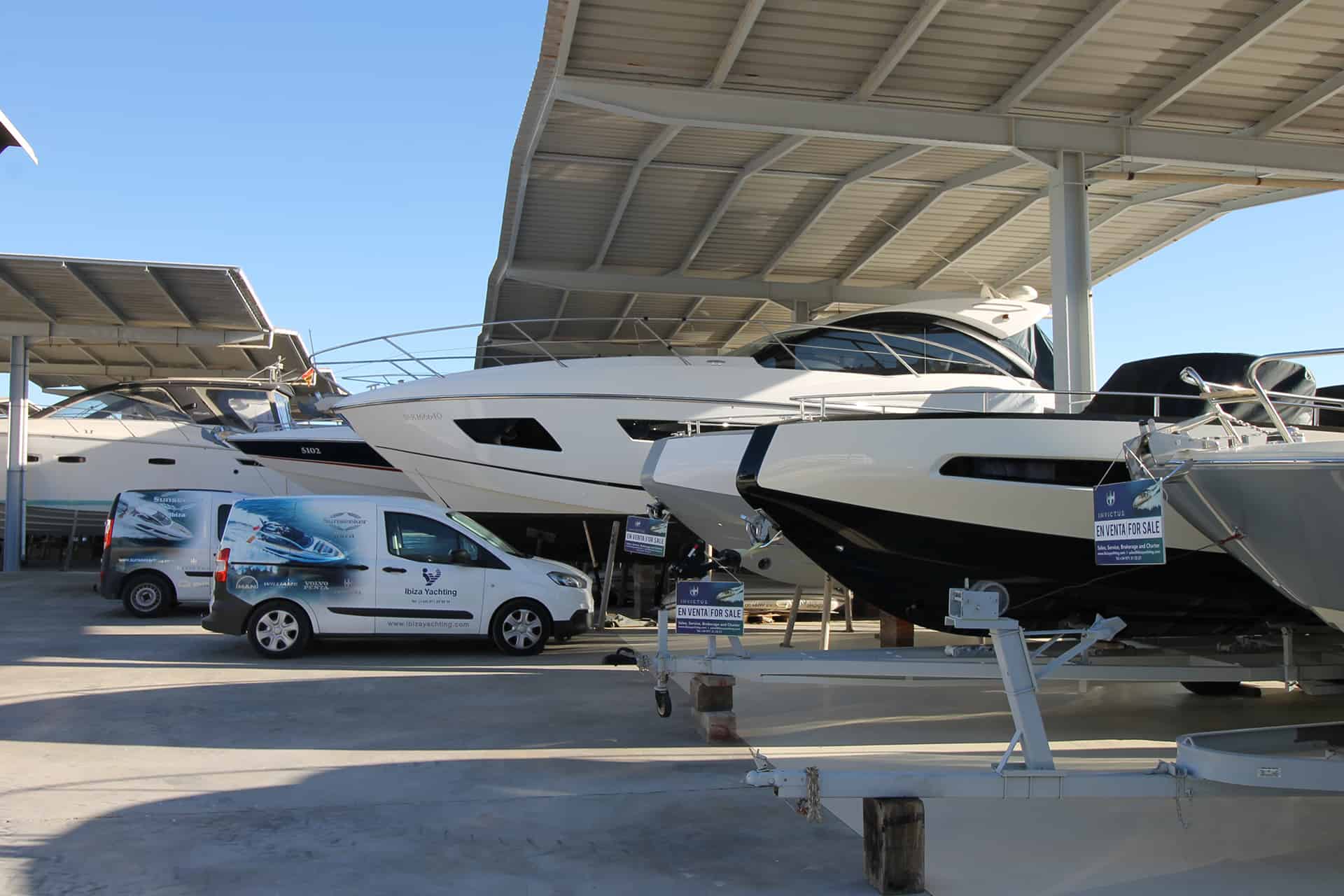 In the Marina of Santa Eulalia, we have a half-covered shipyard owned by us for boats from 40 to 50 feet and an open zone of the shipyard for bigger sized boats of 50 to 75 feet. Both are equipped with CCTV system and with limited access.